Time Management For Internet Marketers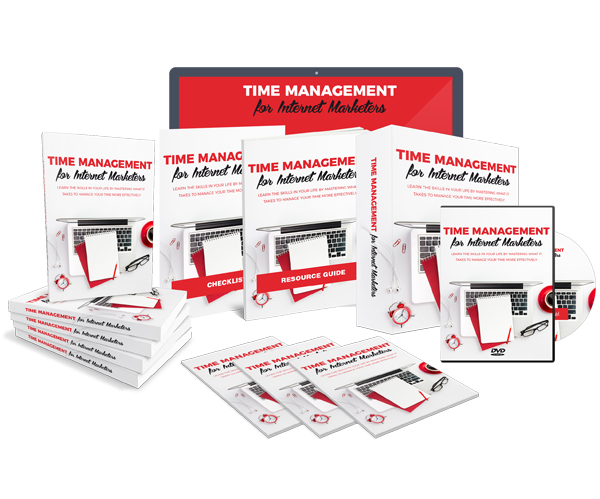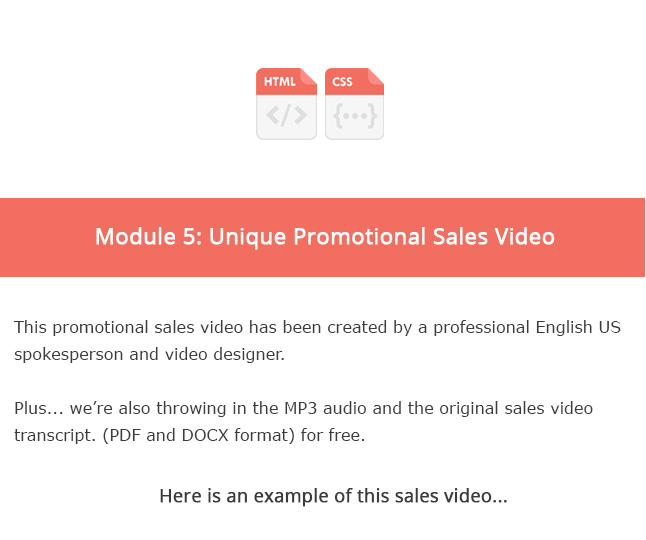 Description:
One of the best skills a person can have is the time management skill – useful for both a person's personal or professional life.
Most people, however, look at time management skills as something important, but any Internet marketer needs to have this skill if they are going to make money from their talent and efforts.
What Is This Product About?
What You Should and Should Not Do With Time Management For Internet Marketers.
Time Is Money; Money Is Made With Time.
How Important Is Time Management In Internet Marketing.
What Is Time Management?
What Is Internet Marketing?
Creating A Schedule For Internet Marketers To Succeed In Their Business.
When It's Time For Internet Marketers To Consider Outsourcing Their Work.
You Must Focus On Other Things.
Your Personal Life Needs Attention.
What Kinds Of Tasks Can You Successfully Outsource.
A Look At The Positive and Negative Aspects Of Outsourcing.
The Need Of A Detailed Schedule For Your Internet Marketing Tasks.
Creating A Schedule Is Simple To Do.
How To Choose Hours Carefully To Benefit Your Business The Most.
Work At A Time Best For You.
Work When There Are Little Distractions.
How To Create A Daily or Weekly Schedule For Your Business' Success.
How To Create A Daily Workday A Schedule.
How To Create A Weekly Workday Schedule.
Productivity and Staying Focused Are Keys To Internet Marketing Success.
Tips To Ensuring Your Productive At Your Work-At-Home Job.
Find An Earlier Time To Wake Up To.
Create A Morning Routine.
Get Focused On Your Tasks.
Ignore The Distractions.
Get In Your Exercise.
What Can Happen When You Fail To Manage Your Time Wisely and Effectively.
Crucial Steps To Better Time Management.
Plus much more.
Quick Over:
Time Management For Internet Marketers is a 60-page ebook that contains 12,980 words and is found within the internet marketing, and self-help niche. In total, it comes with 10 modules and bonuses.
This is a ready-to-go PLR package that you can re-brand and sell as your own!
A complete up-to-date guide about mastering this topic and something unique you'll be proud to sell as your own.
Comes with all the marketing materials to help you sell the product.
100% high-quality, professionally written, and created.
Content:
Module 1: High-Quality Ebook
Written by English professionals, unique and not copied or rehashed.
Module 2: Checklist
A full checklist outlining all the key topics within the main guide.
Module 3: Resource Cheat Sheet
A full resource cheat guide outlining all the best websites and tools.
Module 4: Sales Page, Thank You Page & Legal Pages
5-page minisite that is fully responsive and all ready-to-go.
Module 5: Promotional Sale Videos
A Hypnotic sales video to entice your visitors and boost conversions.
Module 6: HQ Advertising Banners
Professionally designed web banners. Use as-is or edit to your needs.
Module 7: 10 HQ PLR Articles
10 High-quality professional-written PLR articles.
Article Titles:
3 Ways To Improve Your Time Management Skills.
5 Tips To Help You Improve Your Time Management Skills and Be More Productive.
4 Time Management Techniques To Get More Done In Your Workday.
Effective Time Management Is All About Making List and Marking Priorities.
How Your Time Management Skills Spill Over Into Business Success.
3 Mistakes People Spend Excessive Amounts Of Time On.
Why It's Time You Got Serious About Your Internet Marketing.
Time Management Requires A Good Look At Your Current Strategy and Making Changes Where Needed.
5 Primary Reasons People Don't See Business Success.
All You Really Need Is One Hour Of Productive Internet Marketing.
Module 8: 10 Social Media Posters
A collection of 10 social media posts, great for social media marketing.
Module 9: Professional Source Graphic Files
Full source graphic files professionally designed. Easy to modify.
Module 10: License Package
Your license – Full private label rights.
Your customer licenses – Master resell, resell rights, and personal use.
Bonuses:
Bonus 1: PLR Honey
This is a comprehensive guide all about PLR. A great guide to compliment the main PLR product. Within this guide, you'll learn some ways to cash in on private label rights.
There are a lot of different ways to sell and harness the full potential of PLR. Knowing and learning how this can be done will give you a head start in putting your PLR product to good use.
Bonus 2: Private Facebook PLR Group
This is a private members-only Facebook group. By purchasing this product, you'll also be getting exclusive access to become a member of our private Facebook group all about PLR.
PLR License:
[YES] Can be sold as it is no less than $7.00.
[YES] Can pass on master resell rights to your customers.
[YES] Can pass on resell rights to your customers.
[YES] Can pass on personal use rights to your customers.
[YES] Can add to a PAID PLR membership site (PU ONLY).
[YES] Can add to a PAID Non-PLR membership site.
[YES] Can be bundled within a product package.
[YES] Can be given away as a bonus.
[YES] Can give away the product to your subscribers.
[YES] Can change/edit the sales page and opt-in page.
[YES] Can change/edit the graphics.
[YES] Can edit the contents of the ebook.
[YES] Can be used as content on your website.
[NO] Can sell private label rights.
[NO] Can add to a free membership site.
[NO] Can just pass away the product for free.
[NO] Add to an eCommerce site with a membership (PU Only).