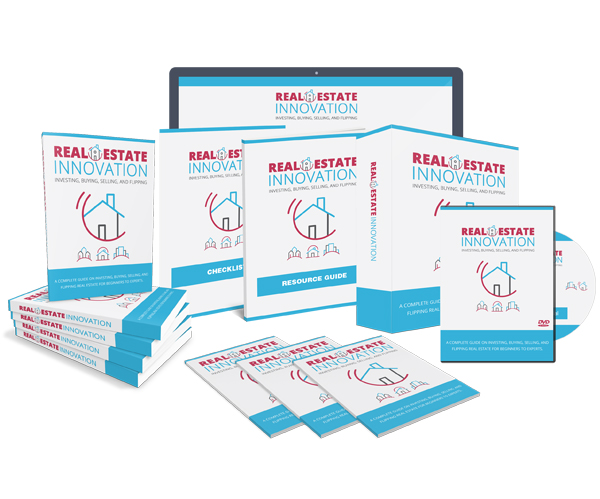 Description:
When it comes to real estate, it doesn't end when you purchase a home.
In fact, you can buy a property for an investment, spruce it up, and re-sell it for a profit. There's a market to make extra money using properties. It takes knowing the market and understanding what's available to make it work for you.
If you plan to invest in real estate, you need to know when to shop for homes. You're going to find out fairly quickly when the market is low and when homes have gone into foreclosure. For most cases, these homes will be deals for your investment dollars. And, with a minute bit of time and cash, you can improve the home and put it back on the market for sale.
What Is This Product About?
What You Should Know About Real Estate Investments.
What You Should Know About Purchasing Homes.
Key Steps To Purchasing A Home.
How Much Credit Have You Been Extended?
Create A Must-Have List.
Hire A Real Estate Agent.
Continue Looking Until You Find The Right Home.
Important Tips To Successfully Purchase Your First Home.
Avoiding Prepayment Penalties.
Getting Preapproved For a Mortgage.
Know The Amount You Can Easily Afford.
Don't Take Out A Home Equity Loan.
How Can You Buy The Home Of Your Dreams?
How You Can Find Your First Home.
Research, Research, and More Research.
Learn The Market Jargon.
How To Find A Reputable Real Estate Appraiser.
What Does A Real Estate Appraiser Do?
Understanding How Money Affects Real Estate Property
All About Loans.
Coming Up With A Home's Listing Price: What Should You Know?
Helpful Hints To Sell Your Home.
Hire Experienced Real Estate Agent.
How To Flip A House So You Can Start Your Investment Career.
What Does It Mean To Flip Properties?
How To Know When A Deal Is Good Or Bad.
Important Considerations To Remember In The Real Estate Market.
Asset Protection: What Is It and How Does It Protect You?
Why Your Credit Score Is So Important To Investing.
Key Terms To Understand About Real Estate Loans.
Getting Your Feet Wet In The Real Estate Investment Market.
You Need To Look At The Location.
Look Over The Property Records.
Build Upon The Property.
Learn About The Previous Owners.
Tips To Help You Successfully Invest In Real Estate.
Learn What You Can About The Industry.
Have An Investment Mentor.
Learn What The Systems Are In Real Estate Investing.
Learn What The Market Is Currently Like.
How Can You Know When The Right Time To Buy Is.
Have Money Saved For Down Payment and Closing Costs.
Knowing How Much You Can Afford.
Check Your Credit Report Out First.
How To Attain Money To Buy A Home.
How You Can Move Out Of A Rental Property To Your Own Home.
Stop Letting Money Fears Get In Your Way Of Home Ownership.
Investing At The Wrong Time.
Plus much more.
Quick Over:
Real Estate Innovation is a 63-page ebook that contains 10,764 words and is found within the business, marketing, investment, and real estate niche. In total, it comes with 10 modules and bonuses.
This is a ready-to-go PLR package that you can re-brand and sell as your own!
A complete up-to-date guide about mastering this topic and something unique you'll be proud to sell as your own.
Comes with all the marketing materials to help you sell the product.
100% high-quality, professionally written, and created.
Content:
Module 1: High-Quality Ebook
Written by English professionals, unique and not copied or rehashed.
Module 2: Checklist
A full checklist outlining all the key topics within the main guide.
Module 3: Resource Cheat Sheet
A full resource cheat guide outlining all the best websites and tools.
Module 4: Mindmap
A great way to give your buyers a visual overview of the training course, pinpointing the main focal points.
Module 5: Sales Page, Thank You Page, and Legal Pages
5-page minisite that is fully responsive and all ready-to-go.
Module 6: High Converting Promo Email Swipes
5 already done for you promotional email swipes that are ready-to-go.
Module 7: Professional Source Graphic Files
Full source graphic files professionally designed. Easy to modify.
Module 8: HQ Advertising Banners
Professionally designed web banners. Use as-is or edit to your needs. They also come with source PSD files, so you can easily edit them.
Module 9: 10 HQ PLR Articles
10 High-quality professional-written PLR articles.
Article Titles:
2 Important Points To Remember.
3 Tips Novice Real Estate Investors Need.
A Successful Real Estate Investment Career.
Benefits To Investing In The Real Estate Market.
Dangers Associated With Real Estate Investing.
Find A Cheap Home On Your Budget.
First-Time Homebuyers Should Consider.
Looking For From A Real Estate Agent.
Ready-Made Real Estate Forms.
Stage Your Home When Selling It.
Module 10: Promotional Sale Videos
A Hypnotic sales video to entice your visitors and boost conversions.
Module 11: 10 Unique Top Quality eCovers
A set of 10 high-quality unique ecovers that can be re-branded.
Module 12: 10 Social Media Posters
A collection of 10 social media posts, great for social media marketing. They also come with source PSD files, so you can easily edit them.
Module 13: License Package
Your license – Full private label rights.
Your customer licenses – Master resell, resell rights, and personal use.
Bonuses:
Bonus 1: PLR Honey
This is a comprehensive guide all about PLR. A great guide to compliment the main PLR product. Within this guide, you'll learn some ways to cash in on private label rights.
There are a lot of different ways to sell and harness the full potential of PLR. Knowing and learning how this can be done will give you a head start in putting your PLR product to good use.
Bonus 2: Private Facebook PLR Group
This is a private members-only Facebook group. By purchasing this product, you'll also be getting exclusive access to become a member of our private Facebook group all about PLR.
Available Upgrades: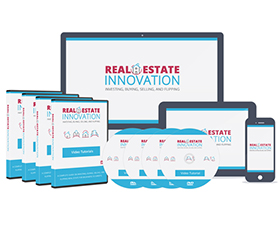 Real Estate Innovation Upgrade Package is a step-by-step video and audio course. This is the upgraded...
PLR License:
[YES] Can be sold as it is no less than $7.00.
[YES] Can pass on master resell rights to your customers.
[YES] Can pass on resell rights to your customers.
[YES] Can pass on personal use rights to your customers.
[YES] Can add to a PAID PLR membership site (PU ONLY).
[YES] Can add to a PAID Non-PLR membership site.
[YES] Can be bundled within a product package.
[YES] Can be given away as a bonus.
[YES] Can give away the product to your subscribers.
[YES] Can change/edit the sales page and opt-in page.
[YES] Can change/edit the graphics.
[YES] Can edit the contents of the ebook.
[YES] Can be used as content on your website.
[NO] Can sell private label rights.
[NO] Can add to a free membership site.
[NO] Can just pass away the product for free.
[NO] Add to an eCommerce site with a membership (PU Only).