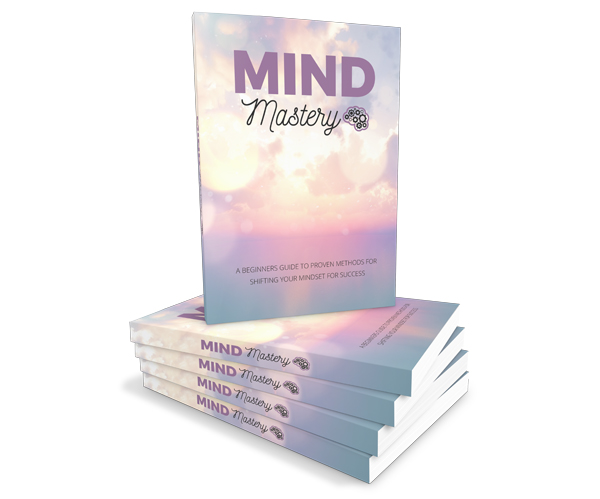 Description:
When you have a fixed mindset, you inevitably stop yourself from getting what you want in life. Many of us listen to that voice in our heads that tells us that we can't do something, or that we don't have the skills to achieve something.
This kind of thinking keeps us stuck and is known as a fixed mindset. If you want to achieve success, you have to change your thinking and learn how to develop a growth mindset. Here are some simple ways you can change your mindset to increase your chances of finding success.
What Is This Product About?
Turn Failures into Successes.
Change Your Limiting Beliefs.
Create Small and Manageable Goals.
Finding a Mentor.
Changing From A Fixed Mindset To A Growth Mindset.
Increase your Self Awareness.
Look at Failure Differently.
Create a New Compelling Belief.
Commit Yourself to Continuous Learning.
Embracing Challenges.
Cultivate a Positive Mindset and Change Your Life.
Use Positive Words to Describe Your Life.
Keep a Gratitude Journal.
Reframe Your Challenges.
Things You Need for a Successful Mindset.
Positive Self-Talk.
Your Intentions, Grit, Strategy, Execution.
Stop Negative Self-Talk In Its Tracks.
Recognize the Critic.
Separate Yourself from the Critic.
Signs It's Time To Change Your Mindset.
You Constantly Focus on Everything That's Wrong.
You Won't Face the Truth.
You Become Angry When Your Expectations Aren't Met.
You See Yourself as a Victim.
Goal Setting To Set Yourself Up For Success.
Set Goals that Motivate You.
Set SMART Goals.
Write Down Your Goals.
Make an Action Plan.
Sticking with It.
Setting Your Mindset for Success.
Create Successful Habits.
Understand Your Why.
Create a Vision for Your Life.
Learn from Your Failures.
Plus much more.
Quick Over:
Mind Mastery is a 20-page ebook that contains 3,622 words and is found within the self-help, health, and personal development niche.
This is a ready-to-go PLR package that you can re-brand and sell as your own!
A complete up-to-date guide about mastering this topic and something unique you'll be proud to sell as your own.
100% high-quality and professionally written.
Content:
Module 1 – Ebook:
Professionally written and formatted ebook.
20 pages that contain 3,622 words.
Formats: PDF and DOCX.
Module 2 – Opt-in Page:
Squeeze page with an opt-in form.
Thank you download page.
Legal pages (disclaimer, privacy policy, and terms and conditions).
Module 3 – Covers:
4 different styles.
2D and 3D designs.
Source files included.
Formats: JPG, PNG, and PSD.
Module 4 – Licenses:
Your license – Full private label rights.
Your customer licenses – Master resell, resell rights, and personal use.
PLR License:
[YES] Can be sold as it is no less than $7.00.
[YES] Can pass on master resell rights to your customers.
[YES] Can pass on resell rights to your customers.
[YES] Can pass on personal use rights to your customers.
[YES] Can add to a PAID PLR membership site (PU ONLY).
[YES] Can add to a PAID Non-PLR membership site.
[YES] Can be bundled within a product package.
[YES] Can be given away as a bonus.
[YES] Can give away the product to your subscribers.
[YES] Can change/edit the sales page and opt-in page.
[YES] Can change/edit the graphics.
[YES] Can edit the contents of the ebook.
[YES] Can be used as content on your website.
[NO] Can sell private label rights.
[NO] Can add to a free membership site.
[NO] Can just pass away the product for free.
[NO] Add to an eCommerce site with a membership (PU Only).